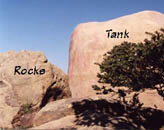 WBB, gw greenhouse, rocket stove. A friend of my daughters said that for the first year that she knew me she figured that everything I said was BS. It was only after a year that she realized that it was all true. If you have ever seen the effect of sandy salt water on a bicycle you may be having some of the same doubts she did about the statement above. In general, one ride through the tide and a week or two later the whole bike is frozen into solid scrap, minus perhaps a few pieces that are made only of rubber. (The metal bead in tires can oxidize so bad it splits out of the tire).
central paradox of greywater design is that it is 1) not that consequential in itself, yet 2) it is far more complex (that is, context senstive and interconnected with other systems) than it seems. To get the greywater really right you need to get just about everything right.
There is a set of common errors that people naturally make over and over again, mis-applying knowledge from elsewhere to greywater. This article, one of our most popular, summarizes them, explains why they are a mistake, and explains preferred practices.