Original, integrated designs for living better with less impact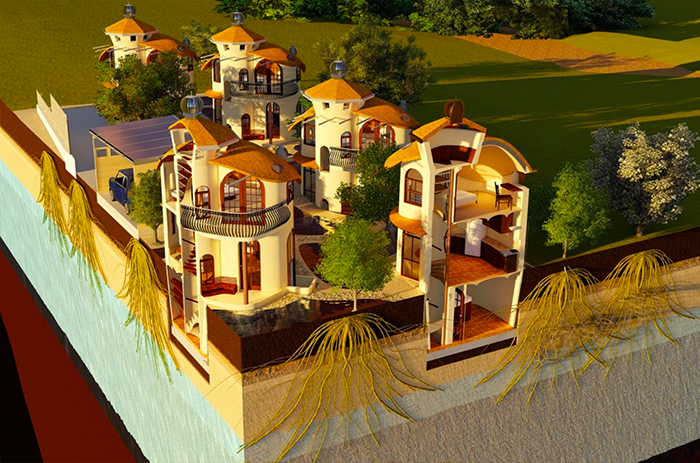 Our goal is to help people live healthy, enjoyable, and meaningful lives, by helping with the nuts and bolts of simple, sustainable systems that really work, for water supply, greywater reuse, fire safe architecture, active transportation, etc
These designs can be used a-la-carte, or fully integrated and optimized for your context, enabling you to live well with as little as 90% less resource use than the average American.
You'll find info here on 35 years of original innovations, some of which have spread worldwide, adopted in building codes, etc.. Much of our content is extensively re-posted on the Web; this is the source: More than500 pages of original on-line content plus books which are top in their categories.
—The Oasis Team
"Just wanted to thank you for getting those books out...as I opened the package I had the opportunity to pass your info along to an interested client. Person to person that's how this revolution is spread" —Jaime, New Mexico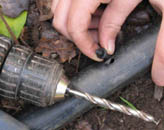 We developed the Laundry to Landscape Greywater System in 2008 and published it unpatented into the public domain. The new, 6th edition of Create an Oasis with Greywater (Oct 2015) includes extensive information on this system.
The Laundry to Landscape system is the simplest, least expensive, lowest effort way to get the most greywater to the home landscape most effectively. It has been widely adopted, accommodated in building codes, the subject of numerous government rebates, DIY workshops, and government training. It is the grey water system most suited for professional installation by landscapers. Most homes in arid areas or on septic tanks should have one of these.
~~~~~~~~~~~~~~

---
^ Top of page ^ Browse | Catalog
• www.oasisdesign.net • ©1997 - 2022 Oasis Design • Content use policy