Sustainable Water Design

With Art Ludwig and Brad Lancaster

September 13 & 14, 2008

9am-4pm both days

Adam Green, moderator. Meet at SBCC, EBS-309 for lecture, carpool to sites. Site visits limited to first 25 people to sign up. Bring lunch.

Summary:

Information and background reading resources for the 2-day Sustainable Water Design workshop

On this page:
Sustainable Water Design
Come spend two days with expert sustainable water systems designers, Art Ludwig and Brad Lancaster, as they work through practical and locally appropriate designs for Santa Barbara residents. We live in a drought and flood prone area. Learn how to manage water, nutrients, and energy more sustainably using simple design strategies.
What This Course Will Explore
Principles of ecological design and the function of wild natural water systems
Water site assessment and mapping, surveying elevations
Water supply systems design
Fundamentals of grey water design
Design clinic: Bring a background site map, photos and site assessment from your own project for possible use in this clinic
Helpful Preparation
The more of the background info below you understand (or have been exposed to) before coming, the more you will get out of the workshop.
The following is worth reading all the way through:
This stuff will add more depth if you can scan or read any of it: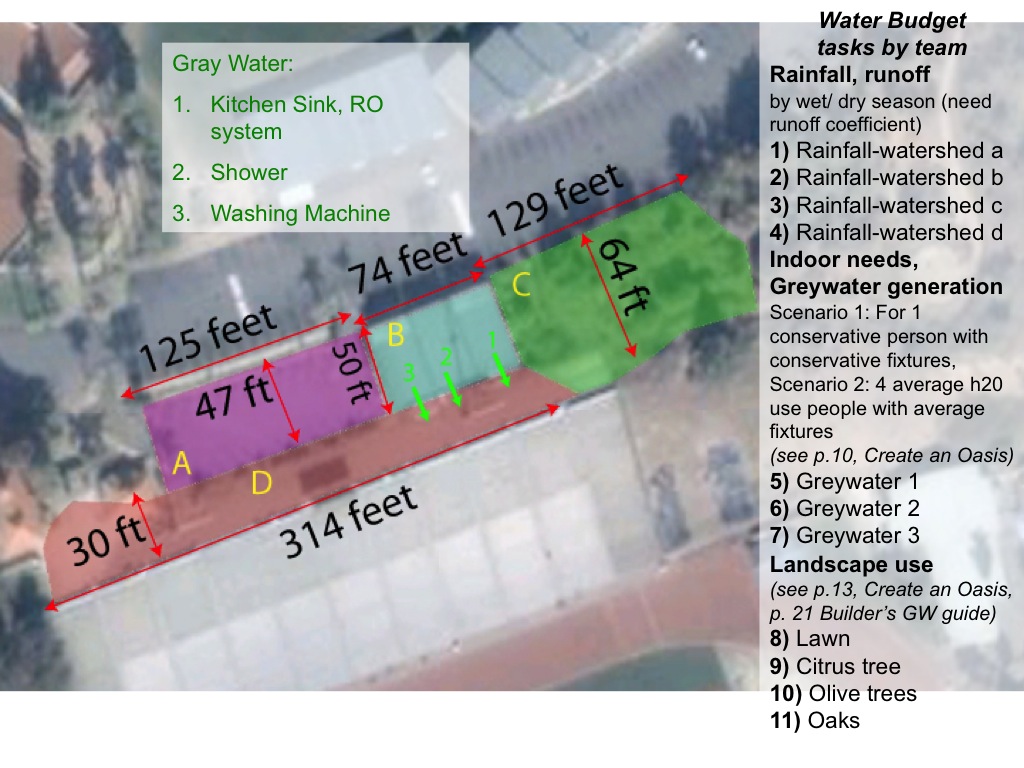 Course Logistics
There will be a lunch break each day -- we suggest you bring food to sustain yourself and/or to share. There are several places to purchase food within a mile of the workshop site, but nothing in easy/quick walking distance.
The workshop will consist of a mix of classroom-style presentations and hands-on demonstrations/work on the land; please wear/bring appropriate clothing for both activity types.
For more info and registration, see the Sustainable Water Design course listing on the Santa Barbara City College Continuing Education web site.
---
^ Top of page ^ Browse | Catalog
• www.oasisdesign.net • ©1997 - 2022 Oasis Design • Content use policy